ASG Celebrates Halloween with A Spooky Costume Party
October 31st, 2017 | Events
Friday night students from several countries joined with our American and international staff to take part in the western custom of dressing up in costumes to celebrate Halloween. Halloween, or All Hallow's Eve, was traditionally seen as a night when spirits could visit our world. People once wore masks and scary outfits to confuse or imitate these powerful spirits, but now people simply have fun dressing up to express their creativity and spend time with their friends.
Party-goers ate many sweet treats, another Halloween custom, and their costumes ranged from pandas to superheroes. Students had fun showing off their costumes and relaxing after a busy week of school. They played games like ring toss and a version of hot potato using a pumpkin, in which students quickly passed the gourd from person to person to avoid holding it when the music stopped. There was also a contest for the best costumes with prizes for the first, second, and third place. Many great memories were made and we loved seeing the students displaying their imagination and originality.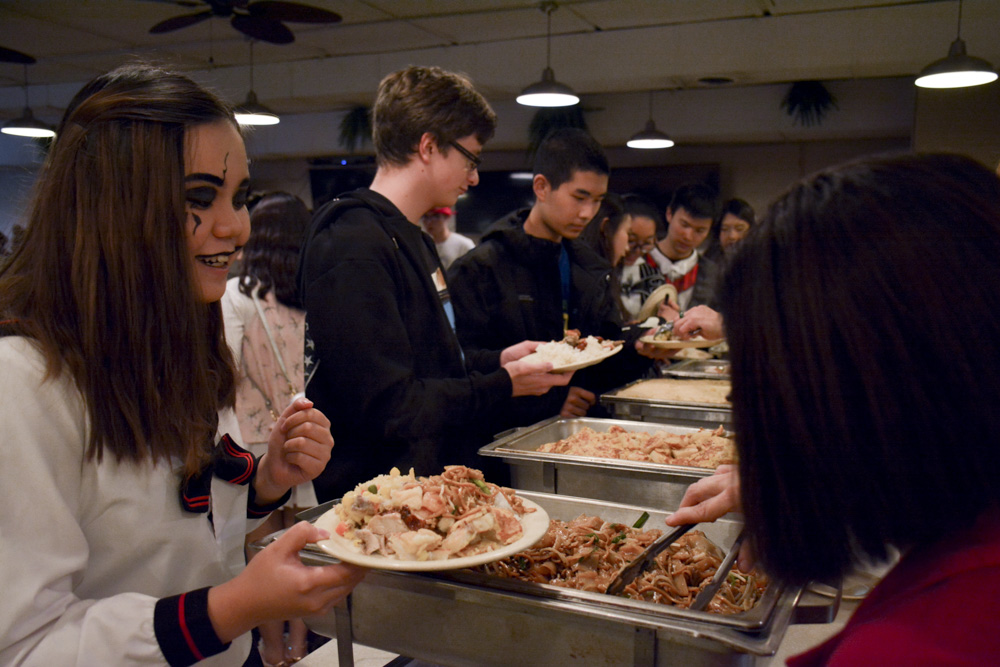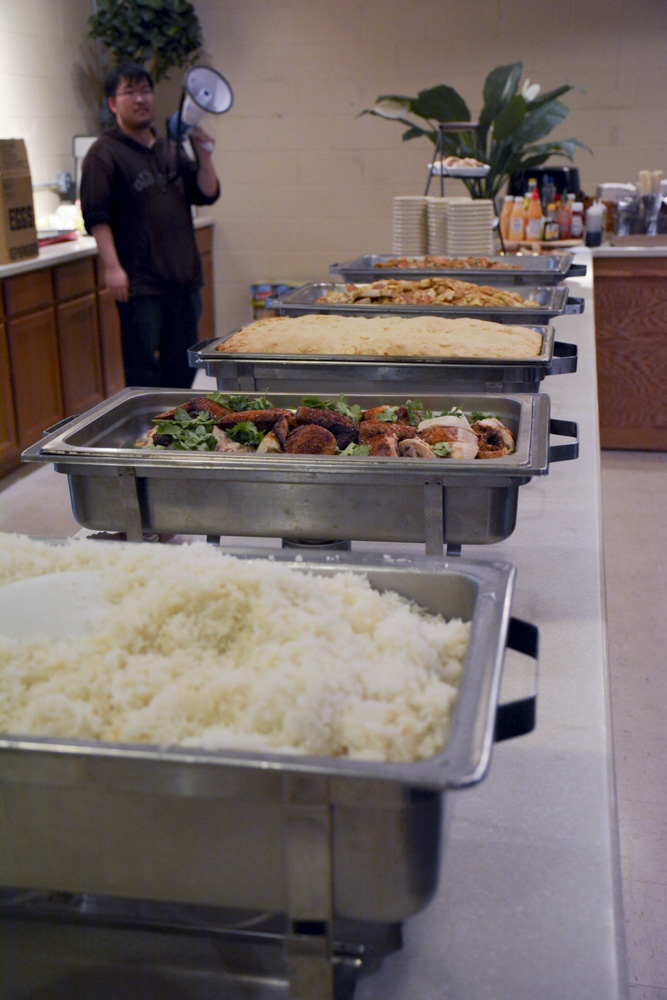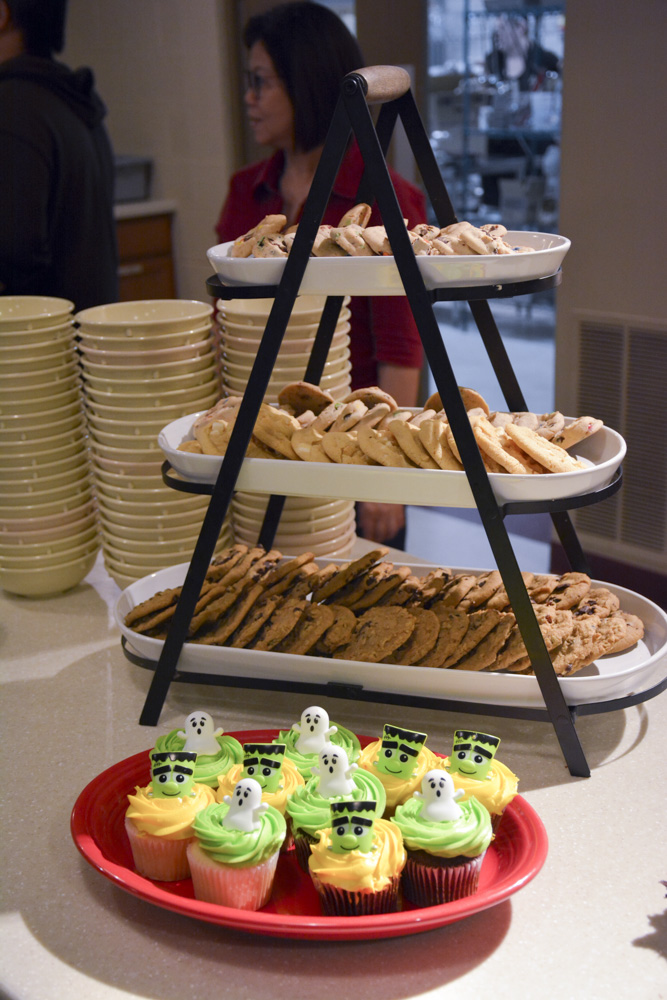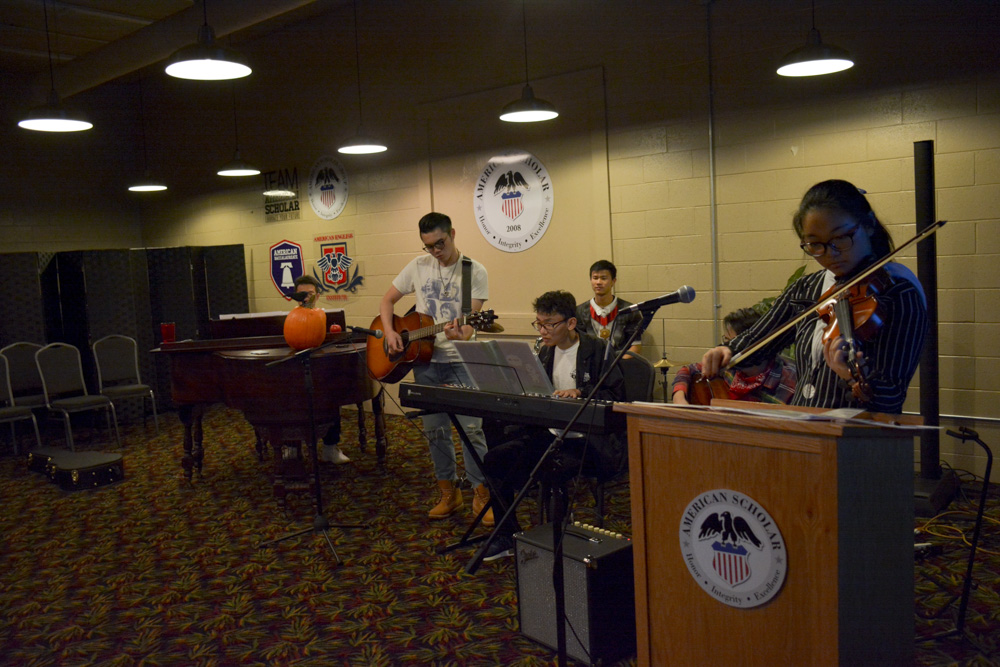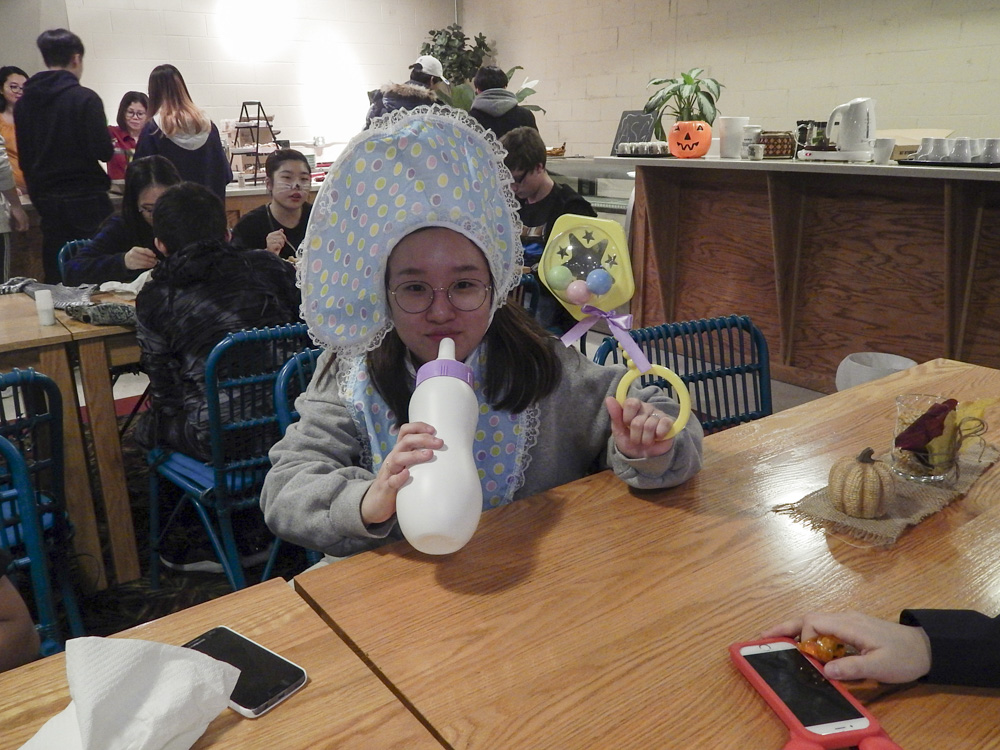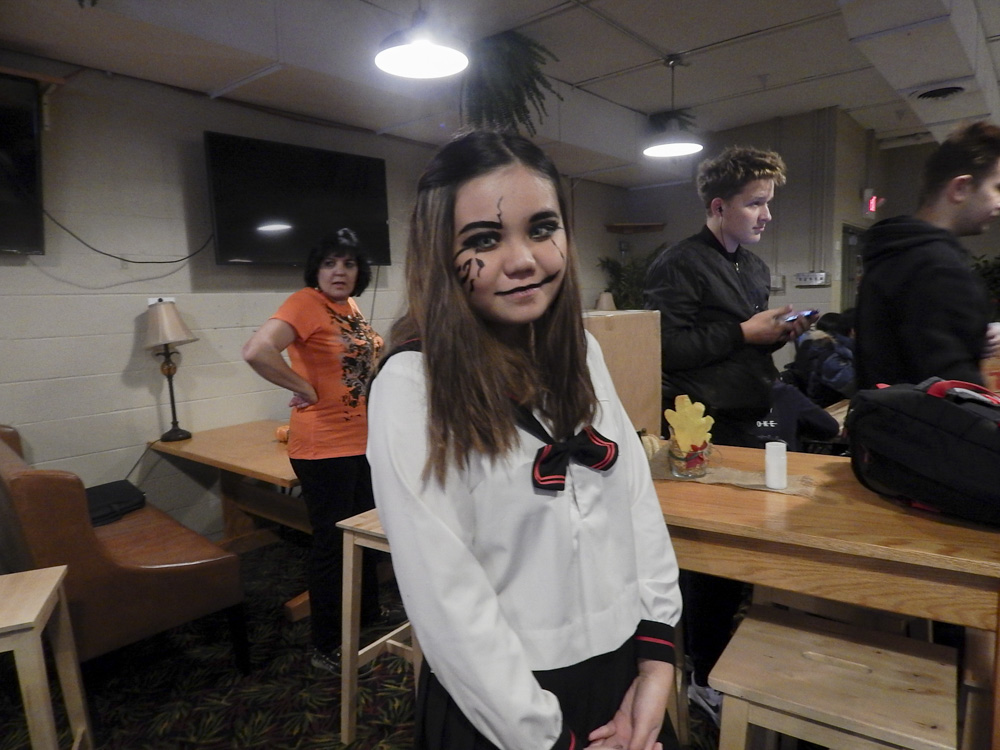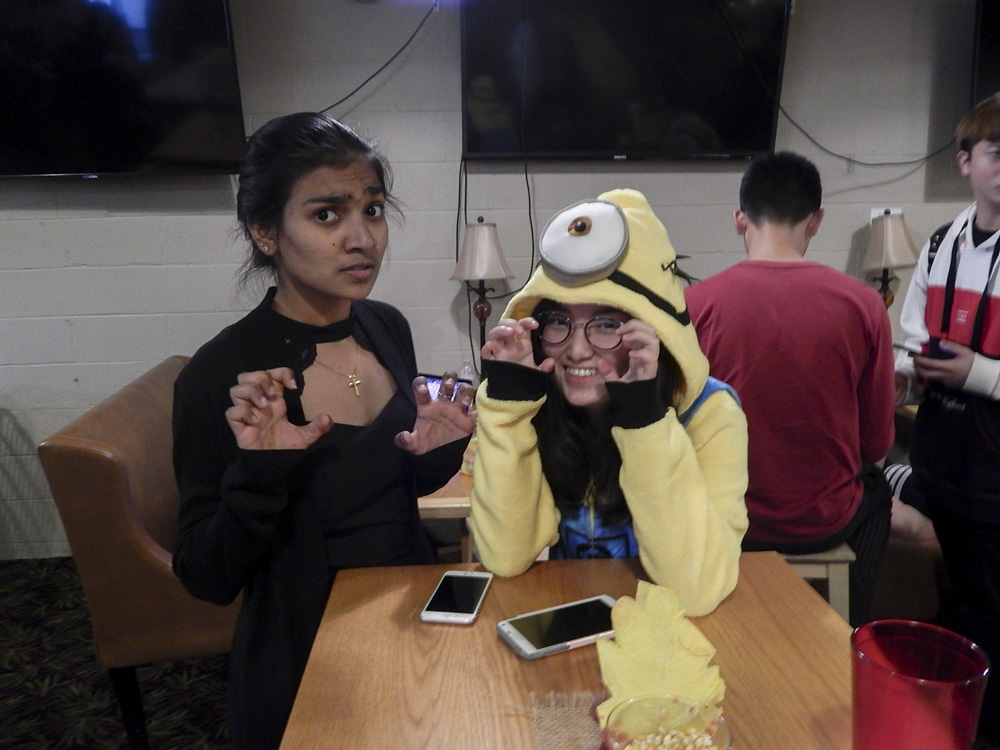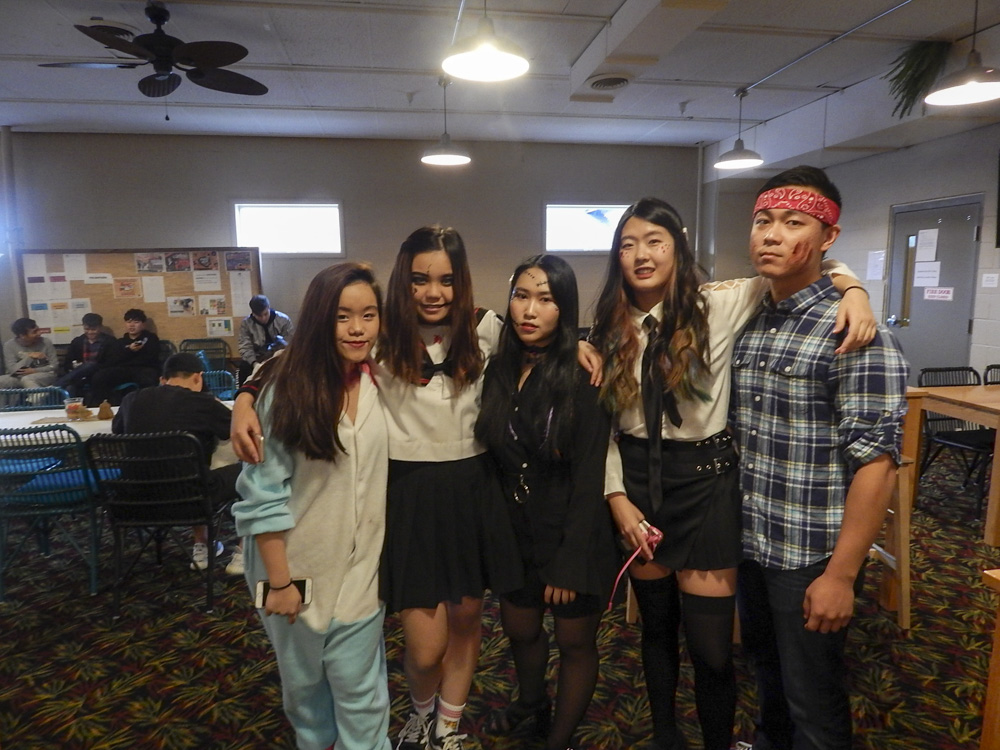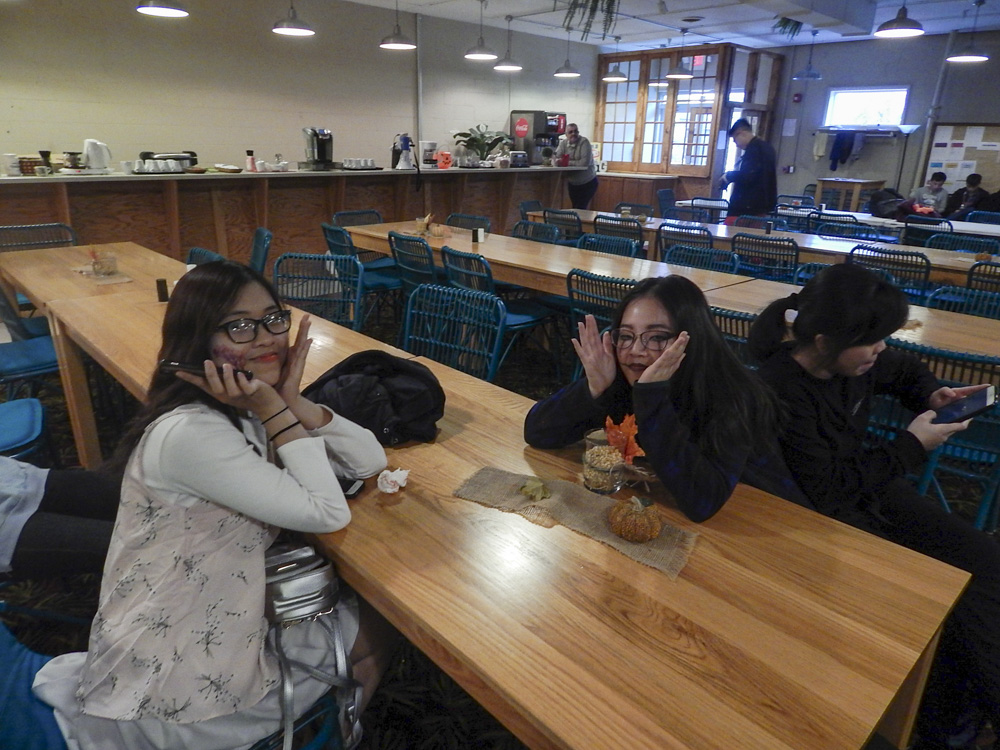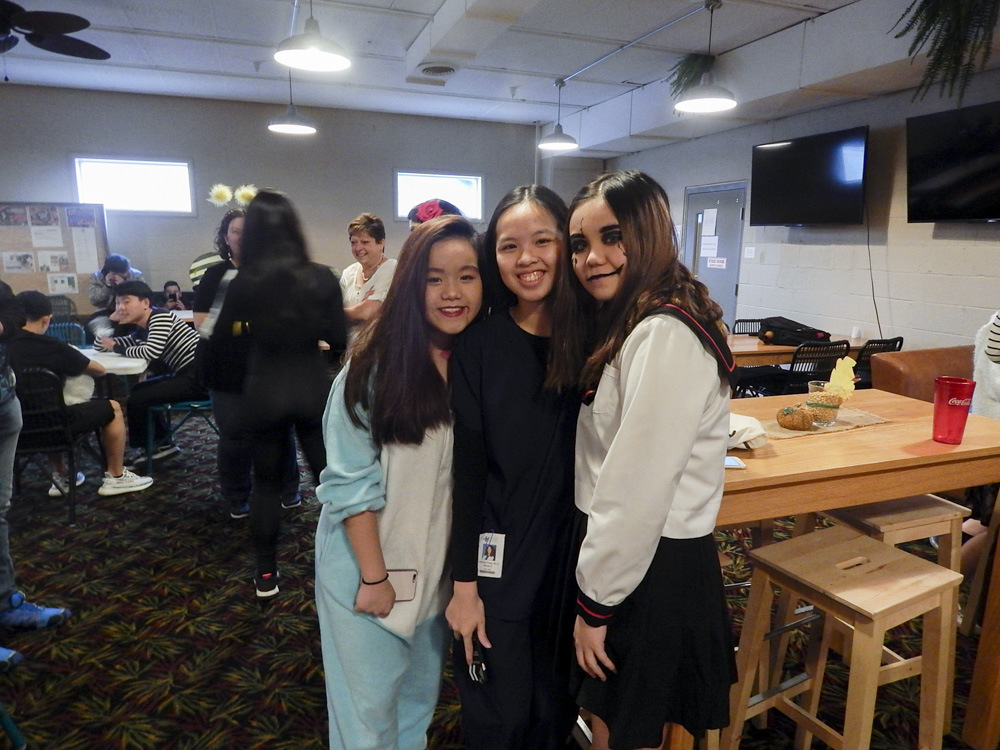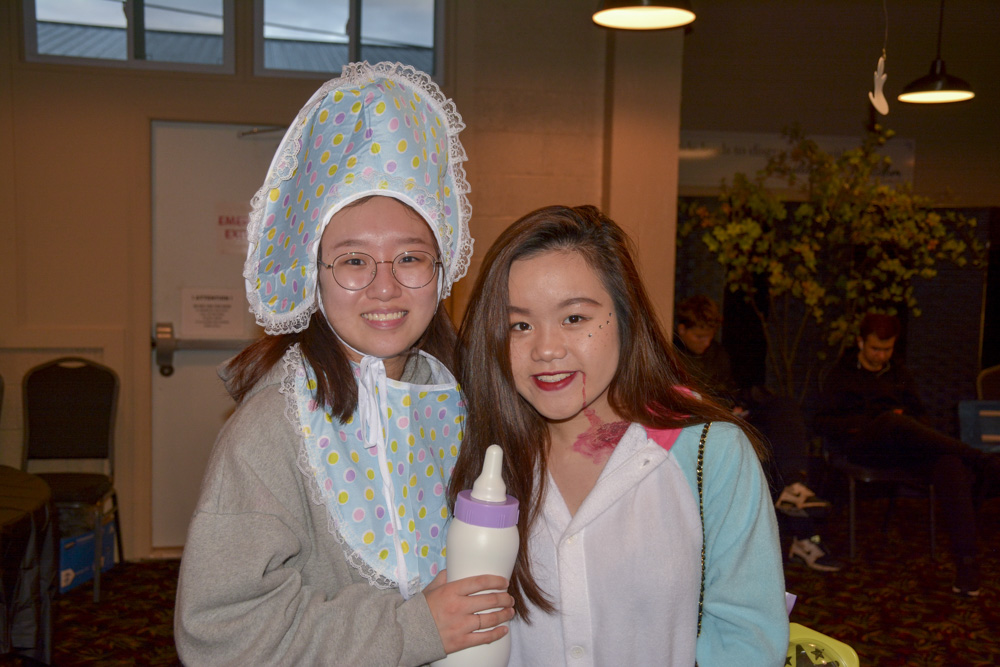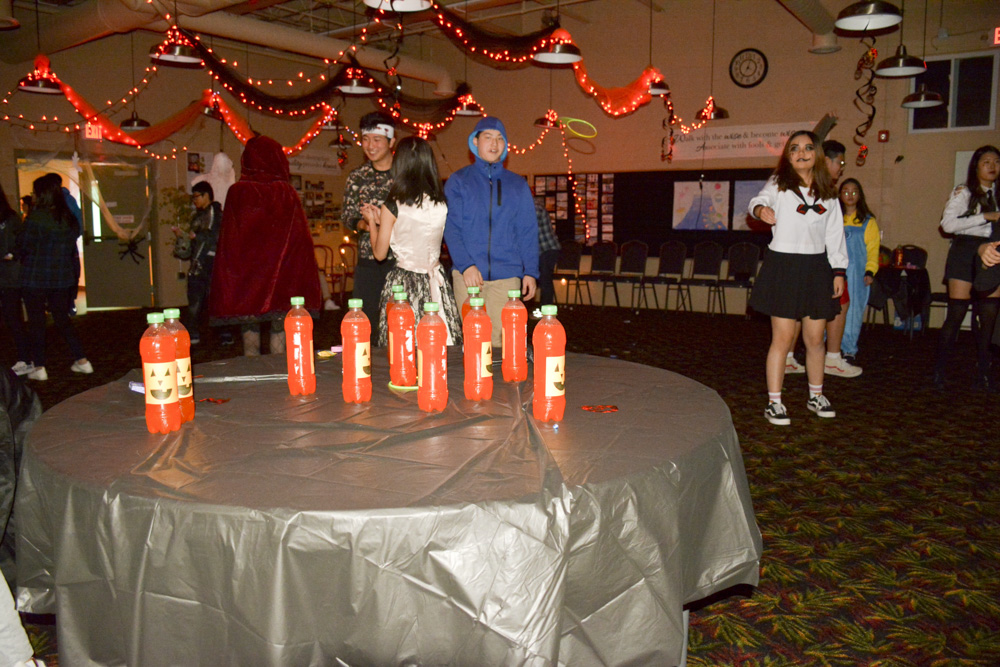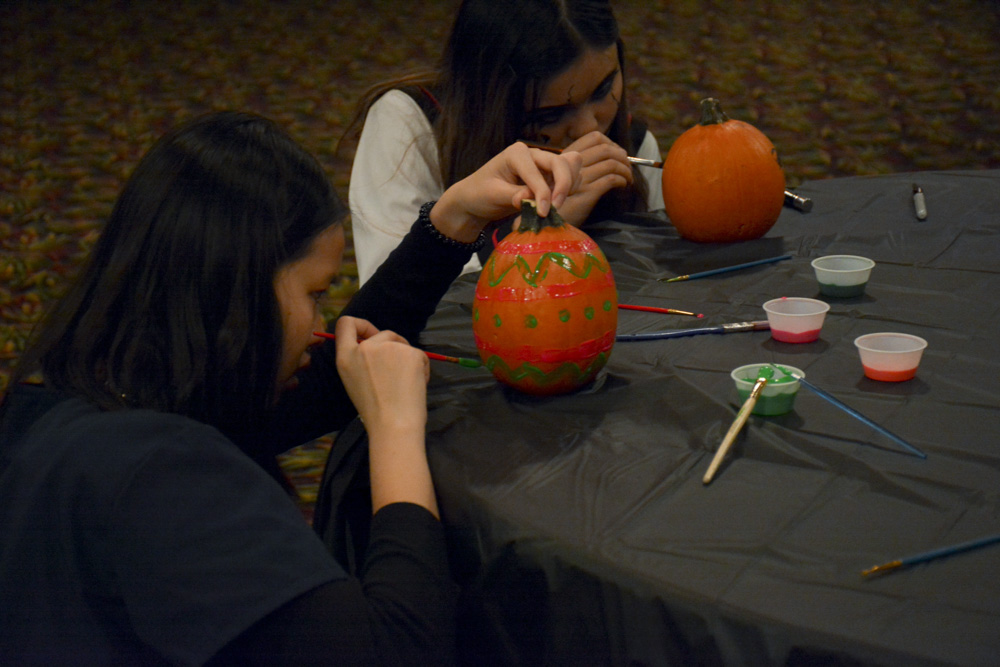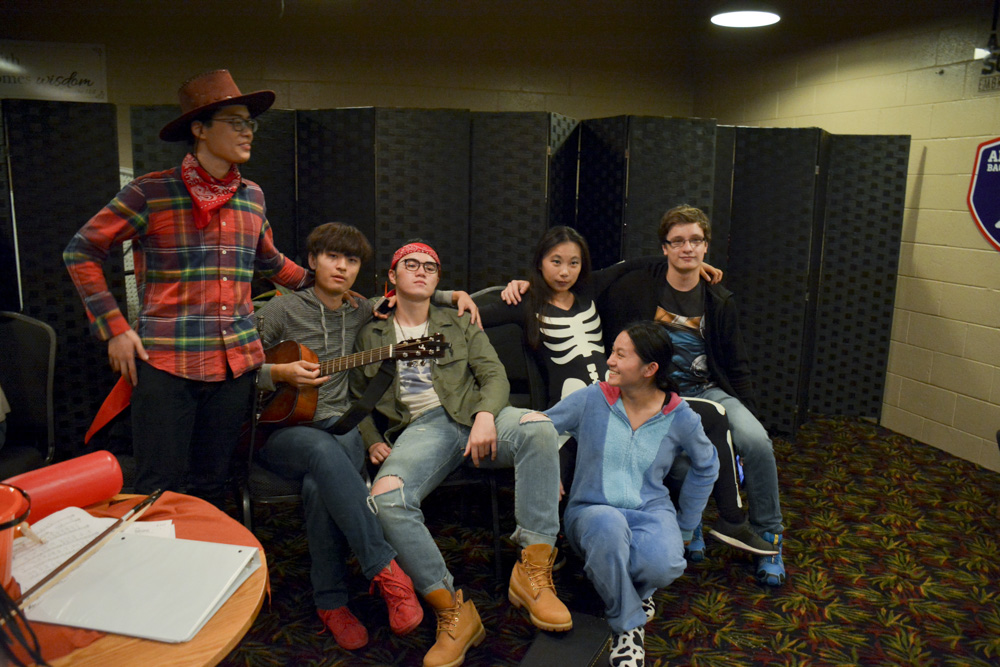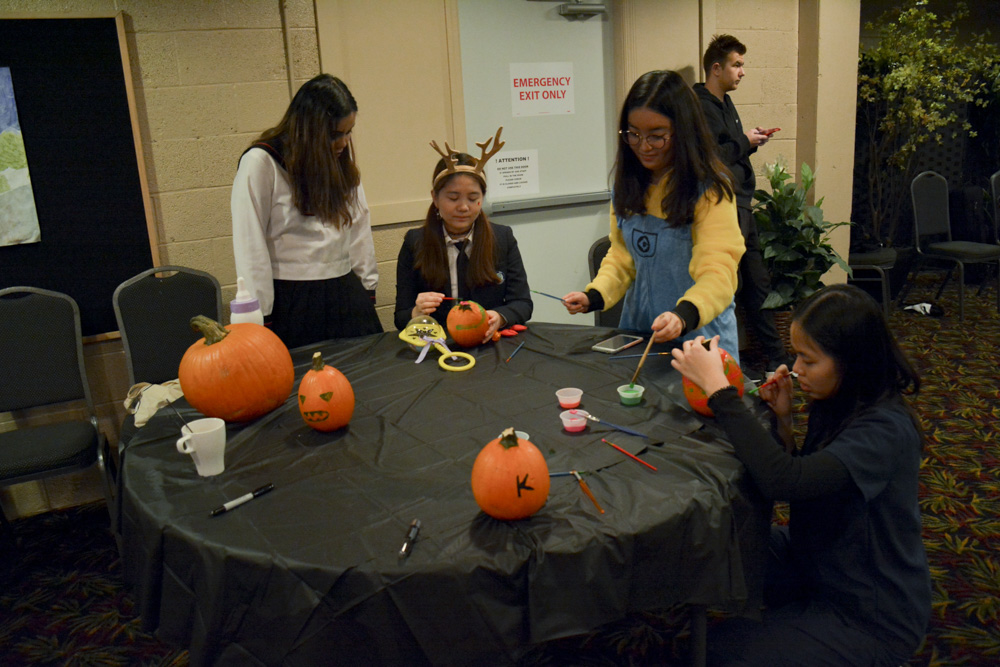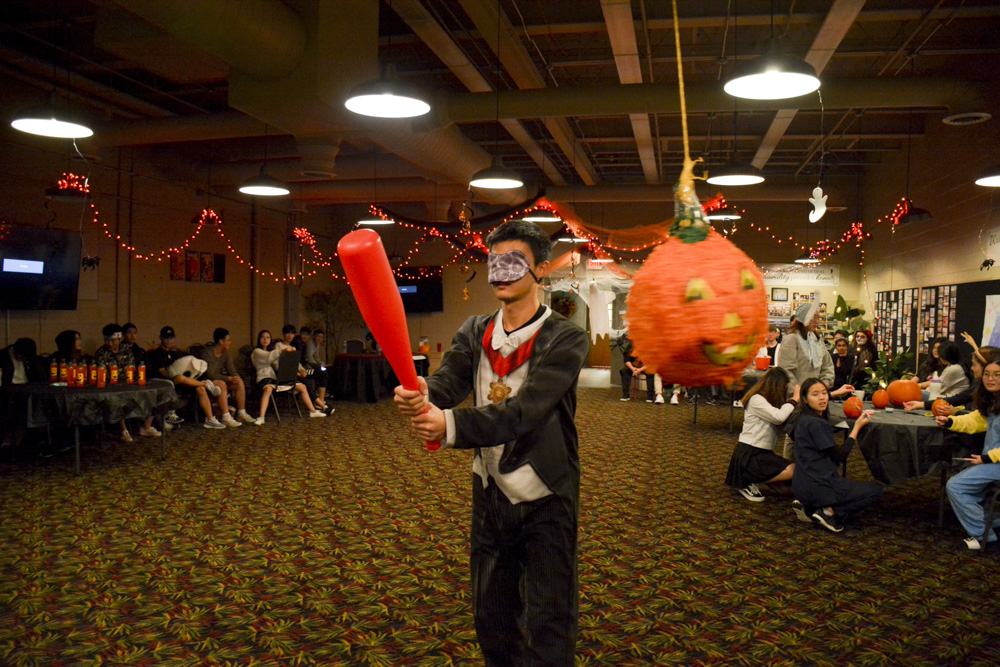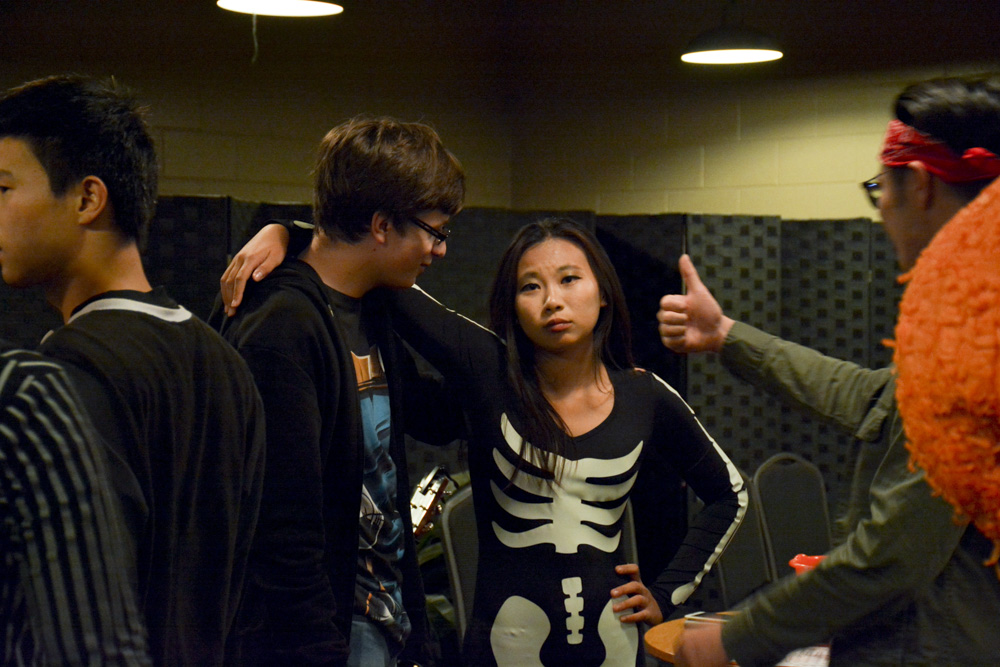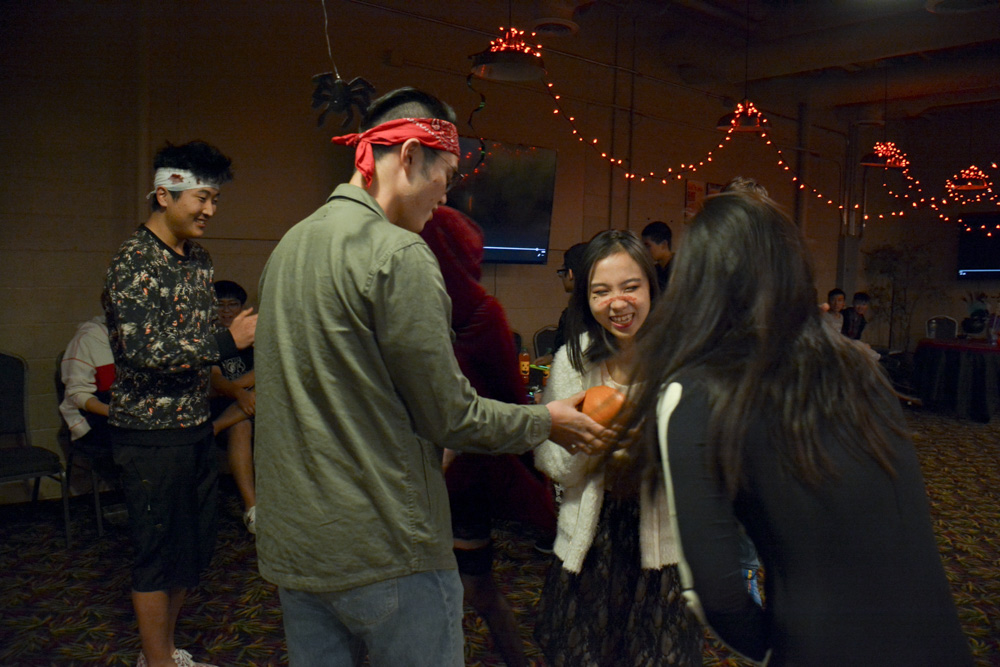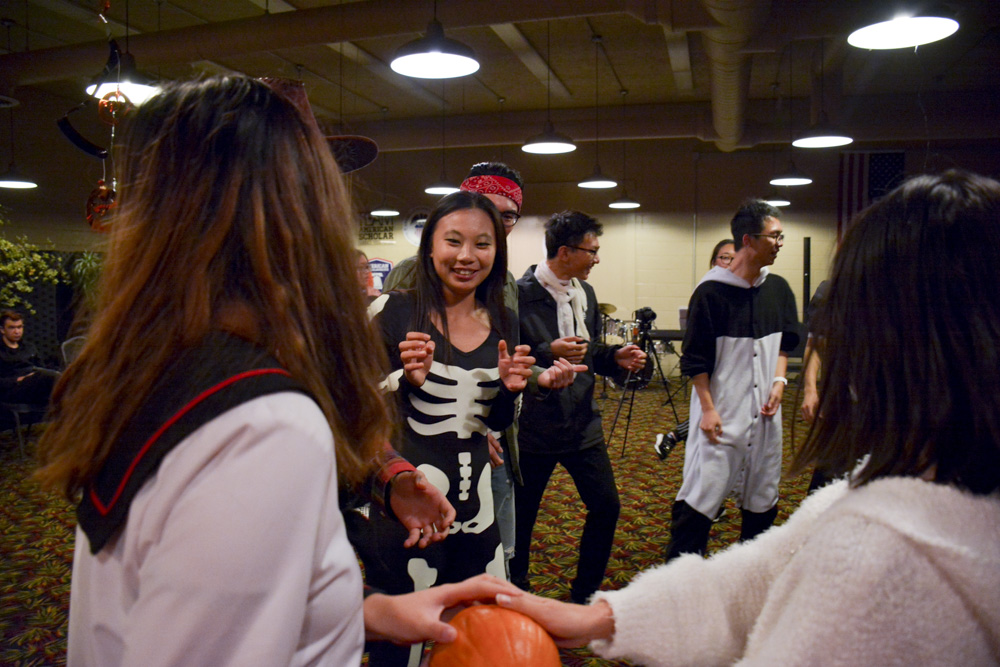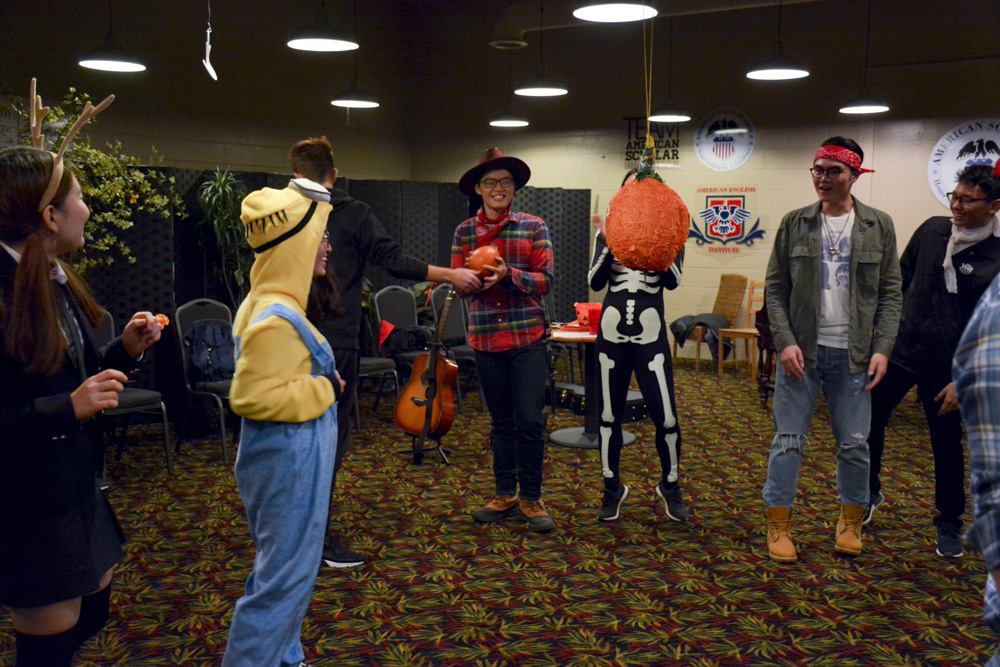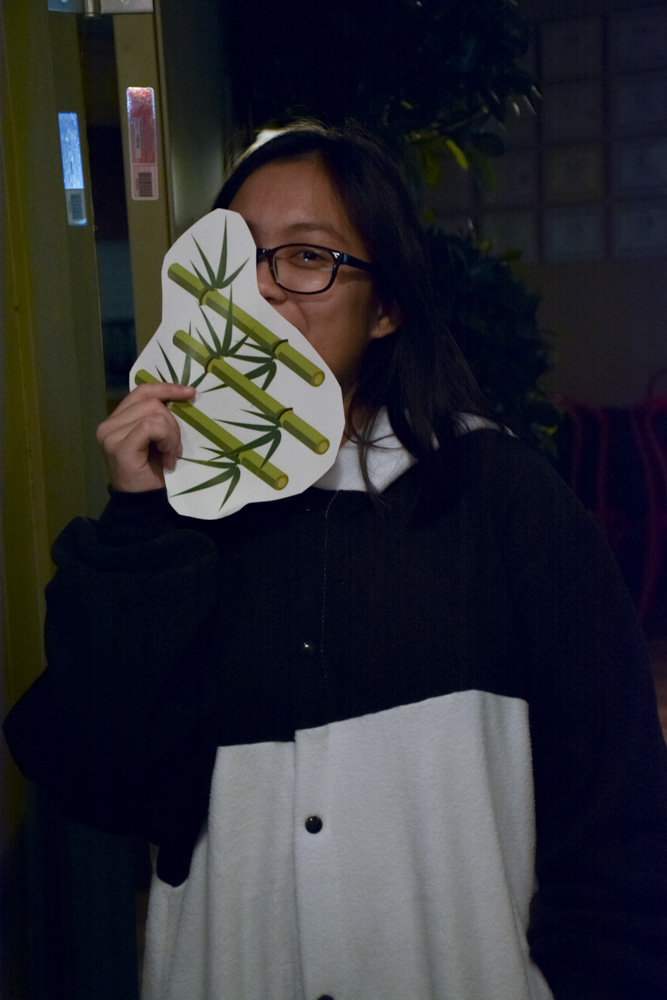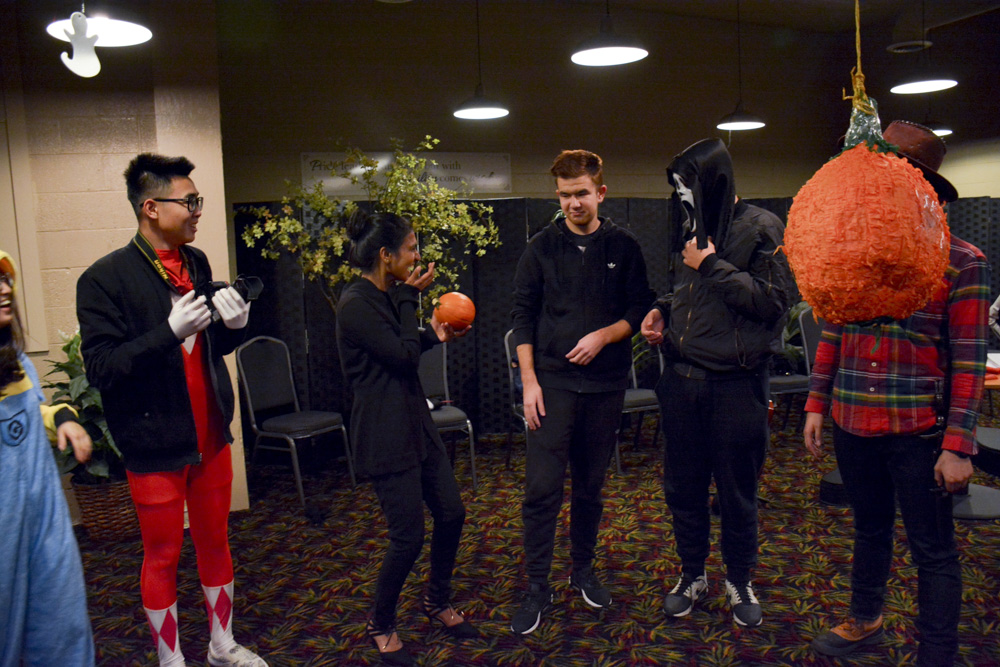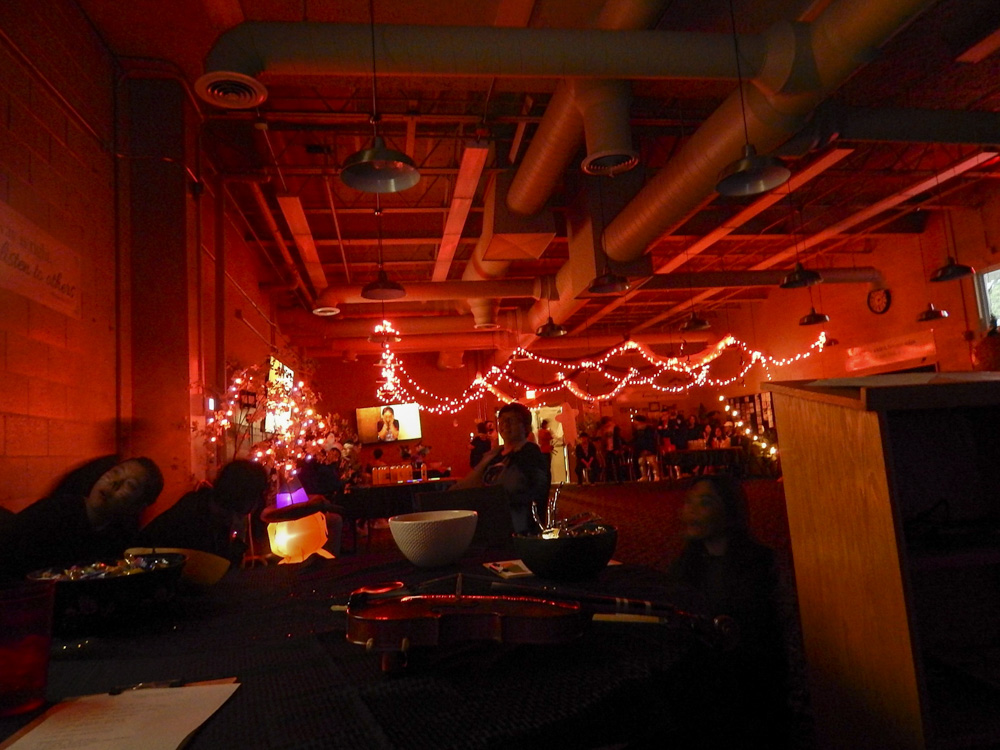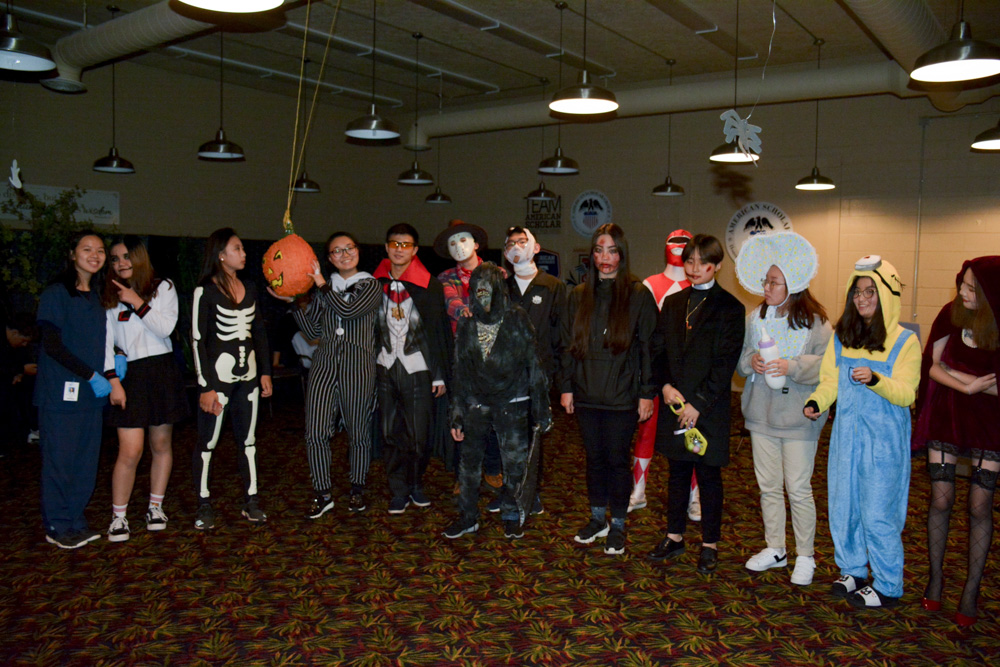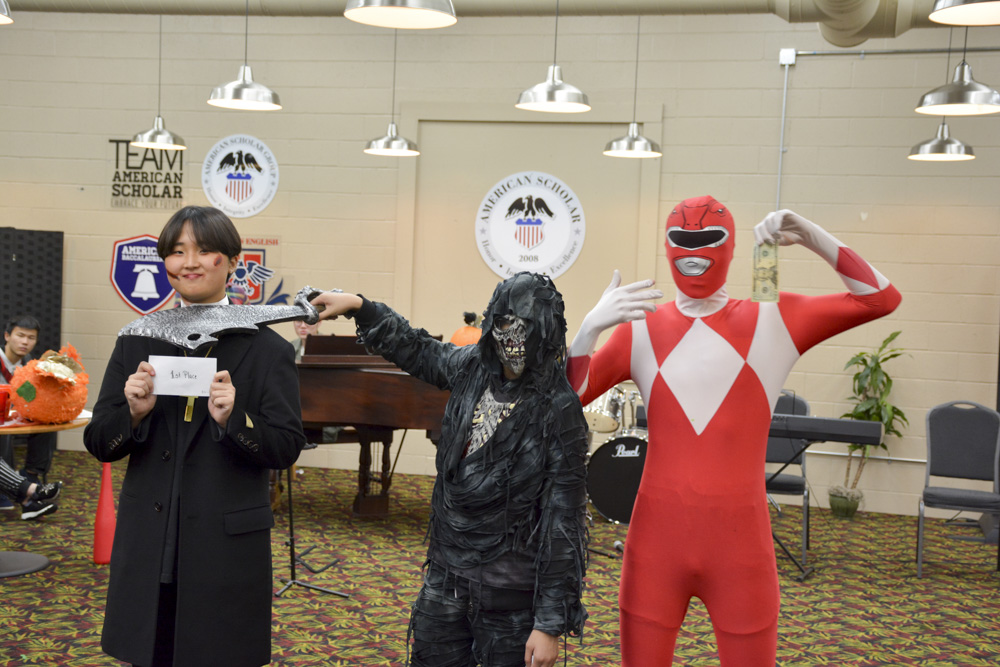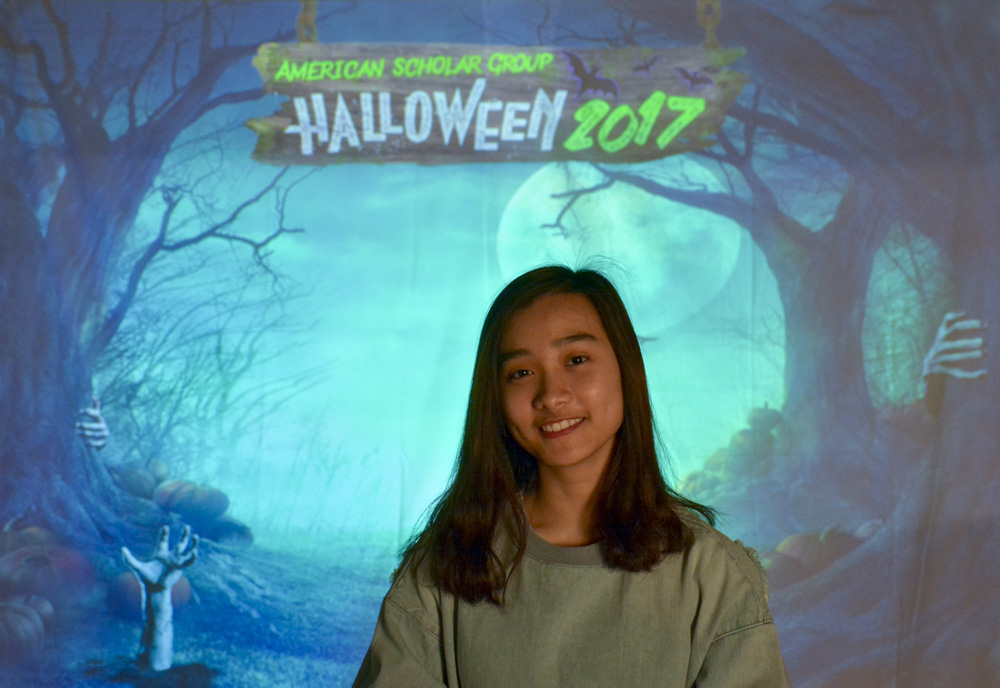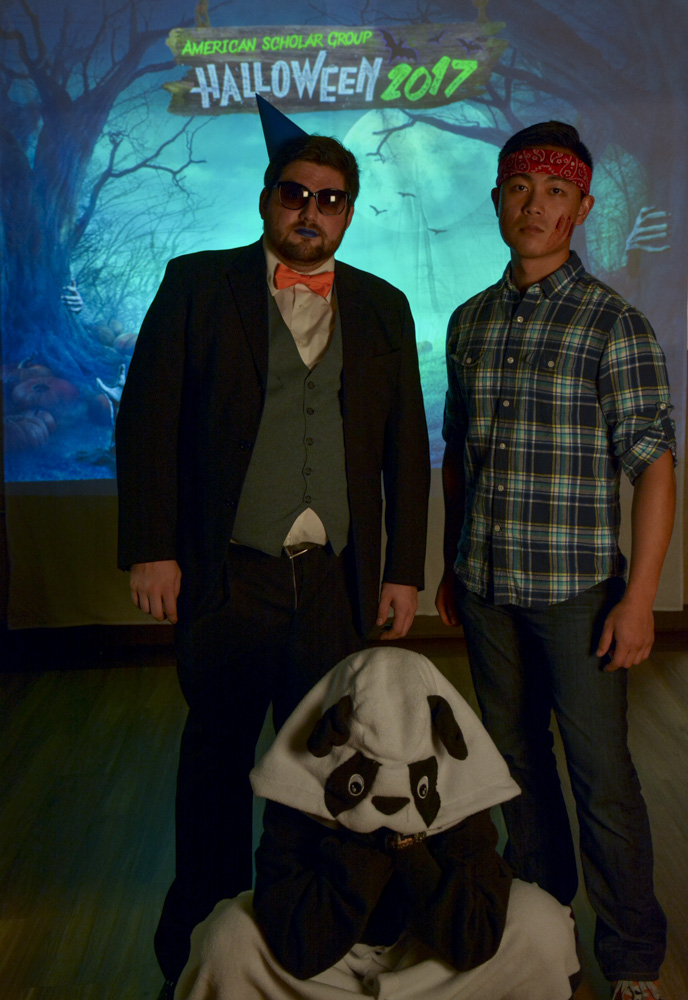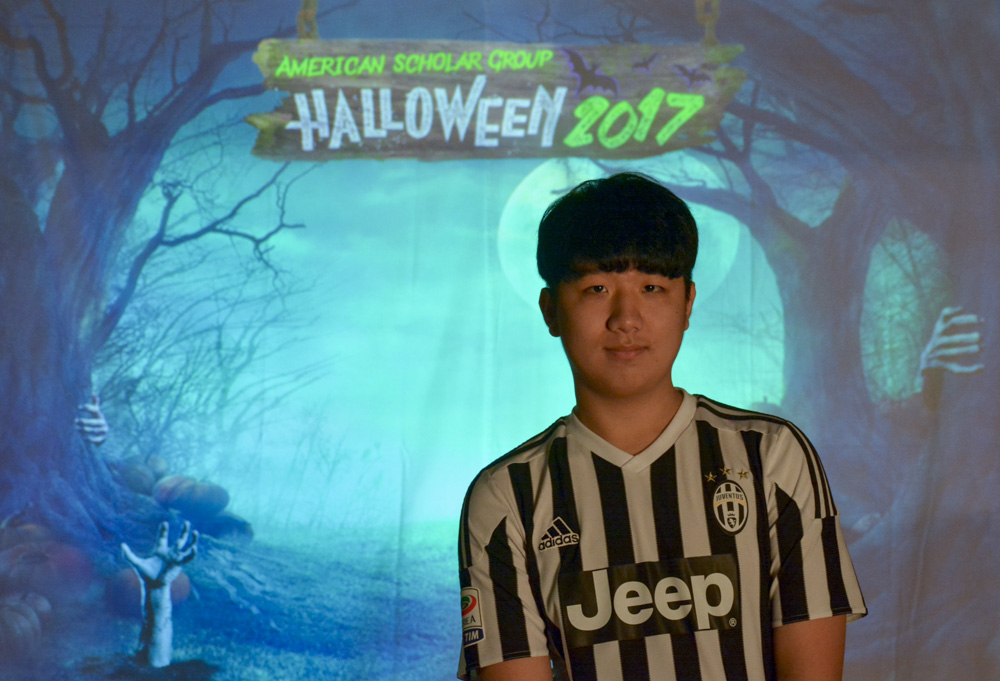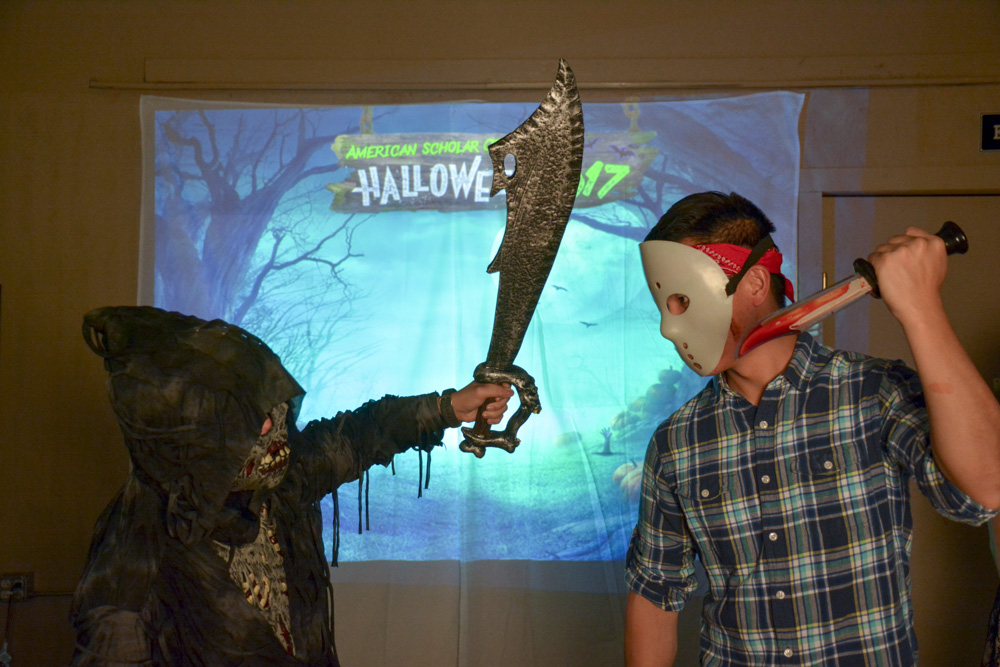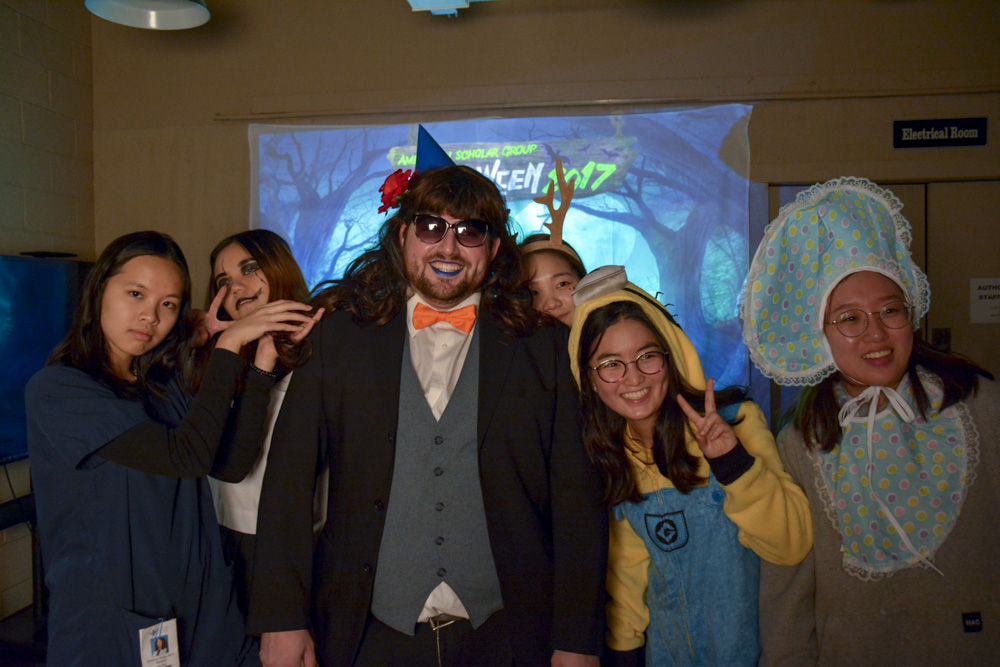 The next day students helped to decorate a truck with spooky decorations and put on their costumes once again to brave the cold and participate in the local Halloween Parade. Decorated vehicles and floats passed through downtown Greenville as our students tossed candy to children from the truck. These events kick off the holiday season in America which include Halloween, Thanksgiving, Christmas, and New Year's Day. The enthusiasm from our students made for a very fun and spooky day!