Health Care Worker Job Summaries: Nursing and Nursing Assistants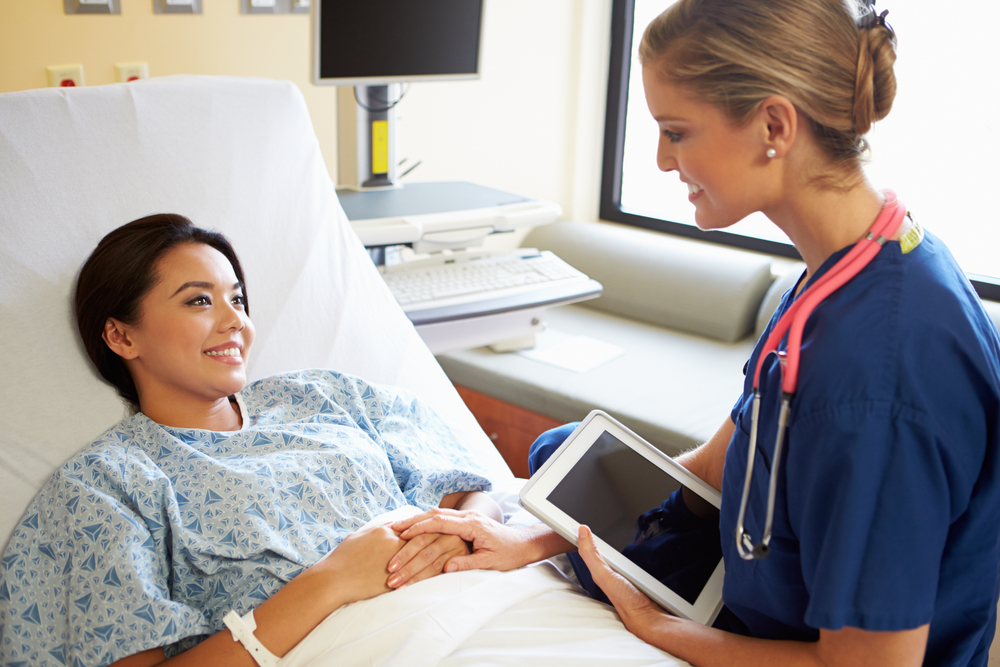 There are many health care jobs and careers available in the United States, from physicians to nurses, from physical therapists to occupational therapists, and more. There is also a growing interest among foreign-born health care workers and students in pursuing medical-related positions in the United States. This growing interest is matched by a growing need for credentialed health care workers throughout the United States.
The following chart demonstrates a pathway of increasing education, responsibility, and salary within the health care field that includes positions within the personal care and nursing hierarchy. Individuals can start at any level up to registered nurse. In each case, individuals can either stay where they are or strive for advancement.
Position
Personal Care

Bathing, Feeding,

Dressing, Hygiene

Minimum Medical

Monitor Patient, Taking Vital Signs

Basic Medical

Giving Medications,

Patient Interview

Intermediate Medical

Catheter, IVs, Patient Plans, Evaluation

Advanced Medical

Prescriptions, Diagnoses,

Order Tests, Referrals

Home Health Aide
Yes
No
No
No
No
Nursing Assistant
Yes
Yes
No
No
No
Licensed Practical Nurse
Yes
Yes
Yes
No
No
Registered Nurse
Yes
Yes
Yes
Yes
No
Nurse Practitioner
Yes
Yes
Yes
Yes
Yes
Home Health Assistant (HHA) and Certified Nursing Aid/Nursing Assistant (CNA)
Don't require post-secondary education
Require a training program (CNA programs cover HHA training)
HHAs work in private homes and assisted living facilities
CNAs work in nursing private homes, assisted living facilities, and hospitals
HHAs dress and bathe and feed patients, assist them in the bathroom, flip patients, and similar basic personal care tasks
CNAs fulfill the duties of HHAs and assist in the set-up of medical equipment, monitoring the condition of patients, cleaning and sanitizing basic wounds and irritations, and similar tasks under the supervision of a nurse
Licensed Practical Nurse (LPN)
Requires an Associate of Applied Science (AAS) or equivalent and the NCLEX*-PN exam
Tend to work in long-term care facilities
Duties tend to include general tasks such as monitoring patients for minor changes, giving medication, and many of the personal care duties listed for CNAs and HHAs
Are under the supervision of a registered nurse (RN)
Can complete a bridge program to transition from being an LPN to an RN
Registered Nurse (RN)
Requires an Associates of Science in Nursing (ASN) or a Bachelor of Science in Nursing (BSN) and the NCLEX*-RN exam
Duties include everything listed for LPN as well as tasks such as inserting and monitoring IVs and catheters, wound care, and supervising LPNs and CNAs
Can complete additional coursework to earn a Masters of Nursing Science (MSN) and become a Nurse Practitioner
Nurse Practitioner (NP)
Requires a Masters of Science in Nursing (MSN)
Duties include everything listed for RNs but also include things such as diagnosing medical conditions, prescribing medications, making referrals to specialists, and ordering medical tests; some have their own clinics
Can complete additional course to earn a Doctorate of Nursing Practice (DNP) and focus intensely on a particular area of medicine
*NCLEX: National Council Licensure Examination